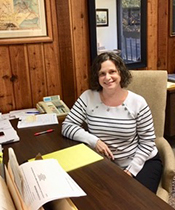 CHRYSTAL JONES
Chrystal Jones has abstracted titles for the office for several years and serves as the initial liaison between the Buyers and Sellers in a transaction as well as the real estate agents who represent these clients. Chrystal is relationship focused and enjoys the clients she interfaces with on a daily basis. Chrystal is very professional and approachable in managing client questions and setting the expectations for a successful closing transaction.
Having served as a paralegal in the U. S. Air Force Reserves she brings to the table a steady and calm approach to managing multiple tasks. She exhibits a strong work ethic, and a detailed skillset that allows her to connect the complicated and often long history of property being searched to its current day title. Chrystal's strength in communication provides clients the confidence the closing process will be smooth and managed successfully.
In her free time, Chrystal enjoys her family and her two dogs.
Email : Chrystal@KendallPage.com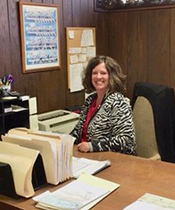 Janet McIntosh
Janet McIntosh has been involved in the real estate closing process for many years. She holds a BS in Management, an Associates Degree in Paralegal Studies with extensive experience in estate probate processes and procedures. She is straightforward, innovative and resourceful in processing closings from the title commitment to the preparation of the closing documents and finally the disbursement of all expenses associated with the completed sale. She is rational in her thinking, has good judgment and exercises sound reasoning in her work with clients. Janet maintains a high standard of accuracy and precision in each closing she manages and each estate she probates.
In her free time, Janet enjoys gardening, working in and around her home and spending time with her family, dogs and cat.
Email : Janet@kendallpage.com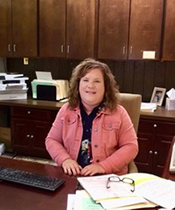 Mary Lynn Buckley
Mary Lynn Buckley has been a real estate paralegal for over 4 years with a consolidated background in real estate matters for over 15 years. She worked with Softpro, a company dedicated to the set up and format of real estate closing financial data, support and forms for closing attorneys across the state. Mary Lynn prepares preliminary packages for closings inclusive of collecting all financial details to assemble final figures, prepares the final loan package, processes the recording and the distribution of all monies at the completion of each real estate closing.
She brings to the office, our clients, agents and lending institutions innovation in her work and is strategic in the closings she handles. She has a positive disposition and is enthusiastic in her relationships with the clients, and dedicated to ensuring successful transactions.
In her free time, Mary Lynn enjoys her family, her dogs and horse.
Email : Mary_Lynn@kendallpage.com